Welcome to PrismClan... sadly I don't know where VineStar is but Jayflight is going to remake PrismClan. I am going to help rebuild Prism Clan with Jayflight. So feel free to join. ~ Legend MoonStar. Sadly Snowstar has died, the reason of death is only for Prismclan to know of, but we shall all miss her. I have now taken over Prismclan until Vinestar returns, she should be back very soon. ~Jay 6/22/14.
Prismclan is doing fine right now. ~Jay 7/10/2014
Ranks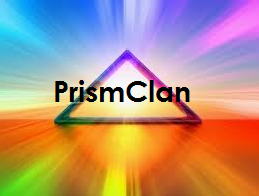 Ranks
Leader: VineStar
Deputy: Unknown
Warriors: Cindermoon, and Unknown cats
Meds: JayFlight
Apprentices:
Elders:
Kits:
Queens:
Territory is Wugachug
Allies
SolsticeClan, and wanting more :D
FeralRealms Accounts
Vinejaydovemoon: JayFlight
vinestar: VineStar
Jaystar has failed to keep the clan alive for Vinestar, our members kept leaving. Just so you all know what happened. It is dead.